Home
»

Releases

»

Education

»

Virtual Reality in Schools: First Google Expeditions kits in Middle East from VRXOne by Munfarid.
Virtual Reality in Schools: First Google Expeditions kits in Middle East from VRXOne by Munfarid.
Media release.
Published: 15-Apr-2017 07:00 pm
Publisher: Dr. Sana Farid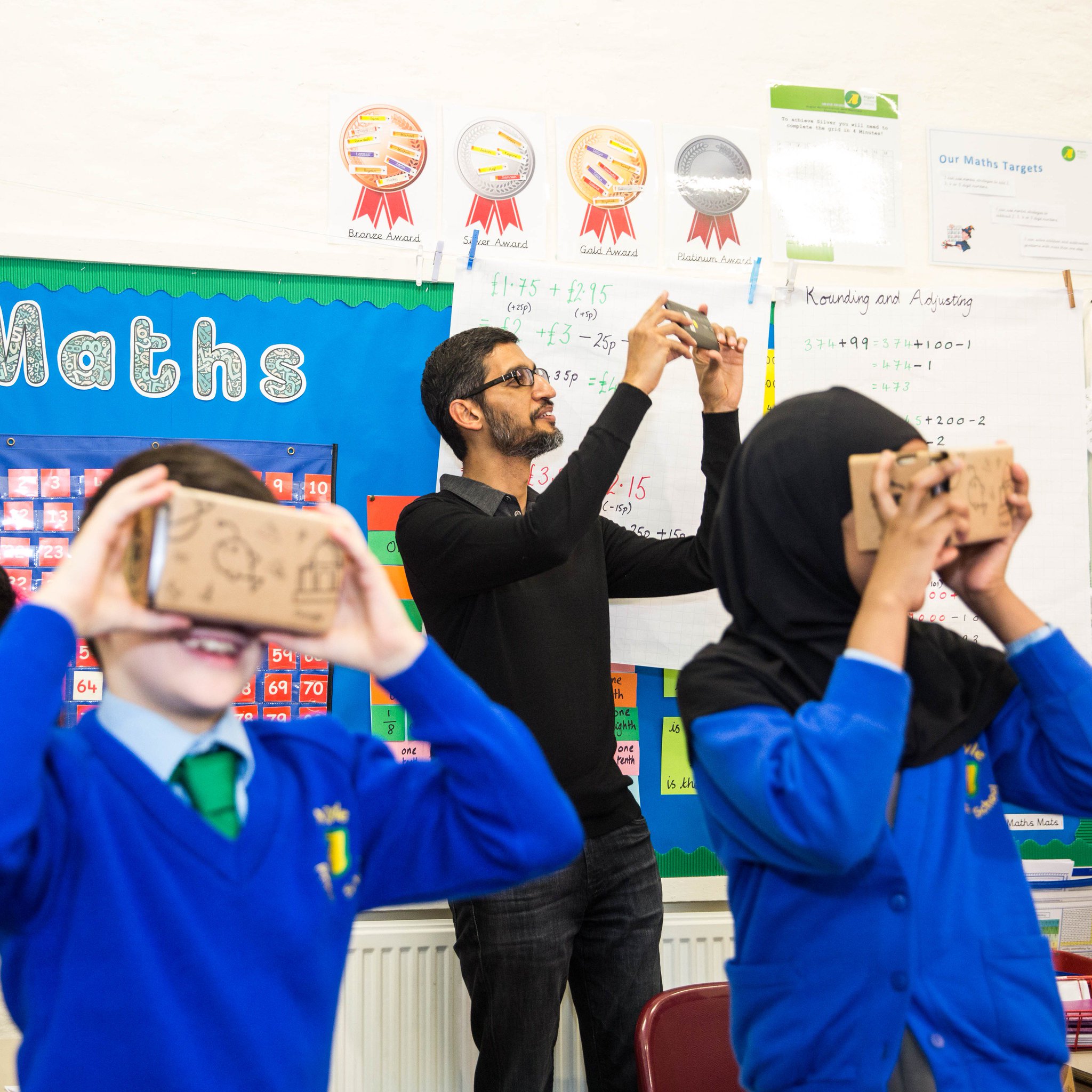 "Virtual reality can spark students' imagination and help them learn about topics in an engaging and immersive way." Sundar Pichai CEO, Google.
Virtual Reality provides Interactive Lessons
Manama, Bahrain, 15th April 2017 - Virtual Reality Field Trips are here. Now students can walk through the world's wonders from their classrooms. Google has developed an Expedition application that takes students on Virtual field trips around the world, in deep oceans, and in space. This is done thru images and videos developed in 360 degrees, providing near to real life experience.
Alongside Gaming, Virtual Reality (VR) is favorable for Hands-on training in Healthcare, Energy, and Industry sectors. VR is also becoming popular for Education, offering interactive and fun lessons, the technology is proven to engage students better, increase knowledge retention and improve results.
Google Expeditions powered by VRXOne is now coming to Middle East schools for the first time, by becoming the foremost official Google Expeditions partner in the region.
VRXOne is an international brand for Virtual Reality, distributed in Middle East exclusively by Munfarid.
Munfarid a start-up from Manama, Kingdom of Bahrain, working along with Tamkeen, part of Bahrain's national reform initiatives, to foster youth success thru Technology Aided Learning & Development programs.
Munfarid's partnership with VRXOne is aimed to support various Future School programs in the GCC region including Bahrain Vision 2030, Saudi Arabia Vision 2030, UAE Vision 2021, Qatar National Vision 2030, New Kuwait 2035 Vision, and Oman 2020.
Co-Founder - Dr. Sana Farid (@drsanafarid), an Educationalist, explained on how VR platform is set to enhance the quality and effectiveness of Education. Munfarid is planning to expand its market to other regions by Q4 - 2017, Dr. Sana stated.
Youtube Video : http://www.youtube.com/embed/3MQ9yG_QfDA
Google Expedition :
Google Expeditions enable teachers to bring students on virtual trips to places like museums, underwater, and outer space. Expeditions are collections of linked virtual reality (VR) content and supporting materials that can be used alongside existing curriculum. Website : https://edu.google.com/expeditions/
Virtual Reality in Education:
Attachments
About Munfarid Consulting :
Munfarid Consulting is helping to improve education through technology aided learning & development programs. Working with government and private educational institutes to implement the Future School initiatives.
Munfarid is the first official Google Expeditions kits partner in MENA.
Contact :
Dr. Sana Farid
Co-Founder & CEO
Tel : +973-66656613
Email : info@munfarid.org
Website : https://www.munfarid.org
Other releases of publisher
Search from category
Other publishers
Newest of the category